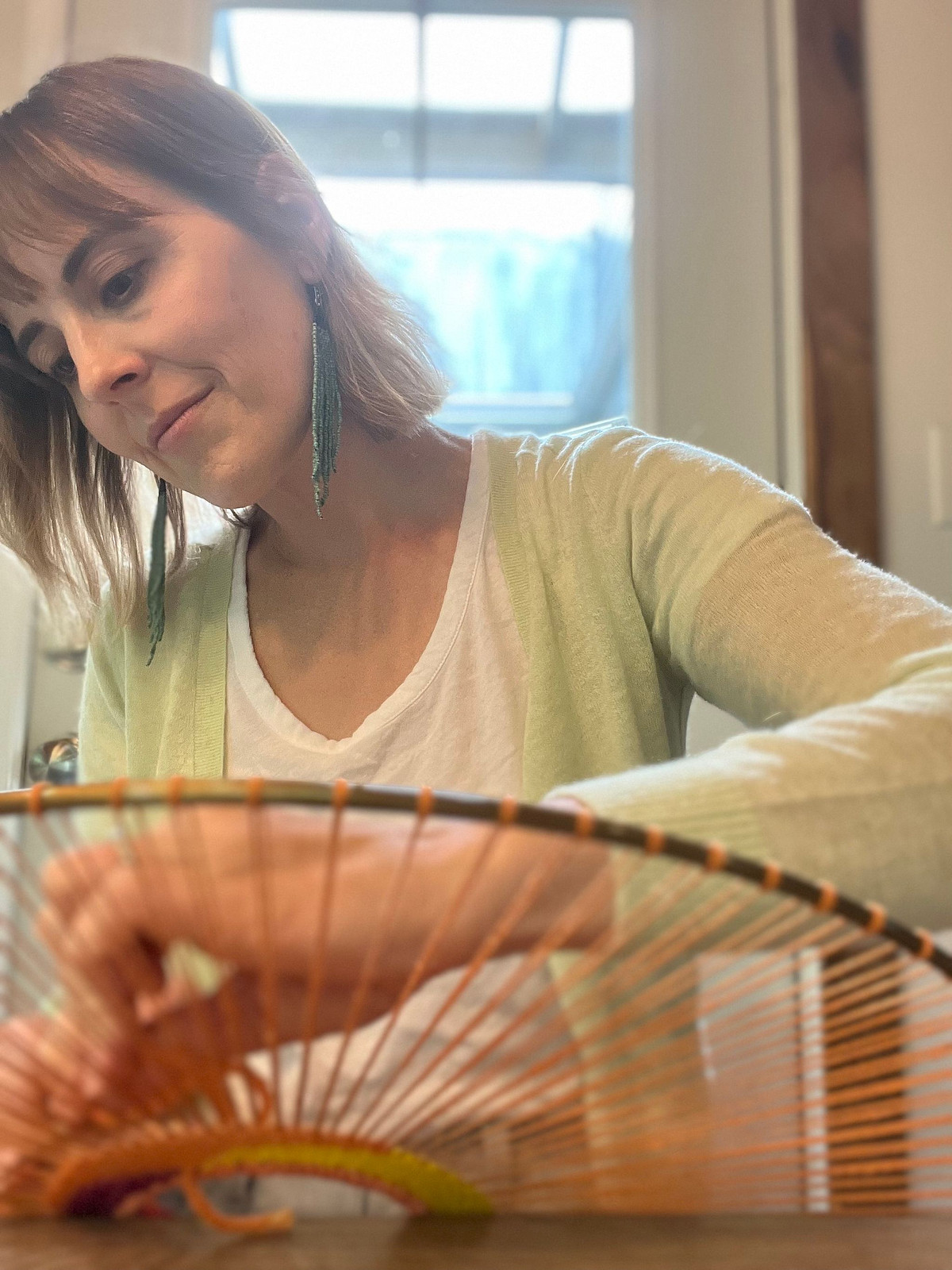 Hello! I write and weave in Asheville, North Carolina. A selection of my fiber art is on view and for sale at Marquee in Asheville's River Arts District. Other works are available in my online shop.

Manipulating yarn over and under the warps of a loom is my daily ritual — a meditation, a prayer, an alternative to doomscrolling. I take refuge in the sensory experience. But since the genesis of weaving in my life, I have also found myself engaging with my surroundings differently — seeking out color palettes and inspiration on my daily walks and hikes, captivated by the delicate nuances of a flower bud's pigmentation and the textural qualities of the clouds above.

That sort of fascination with place runs as a common thread through all my work. I was a writer first, a passion that led me on a two-decade adventure in place-based magazine journalism — as an editor at National Geographic Traveler and, most recently, as the managing editor of Hidden Compass.

Knot by knot, I have begun to weave the way I write. Buoyed by detail and movement, each piece aspires to be a window into the seen world, encircled by the richness of the unseen.
"We must come down to earth from the clouds where we live in vagueness, and experience the most real thing there is: material." —Anni Albers, 1938